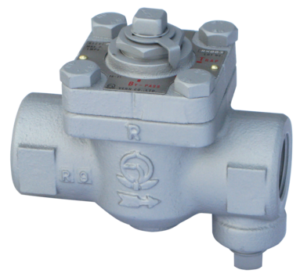 Introducing our new product, VENN Steam trap ATB-5 & 5F.
VENN Steam trap ATB-5 Type is a compact structure with triple functions, including trap, bypass and stop valve functions, for realizing effective utilization of space and cost reduction.
Features
Large discharge amount, suitable for pipe end or large equipment.
Free installation in vertical, horizontal or lateral style.
Operate at 10°C below the temperature of saturated steam, prevent discharge of steam and idle operation of valve, and contribute to energy saving.
Size 32~50mm valves have removable disc and are highly air tight and durable.
Test valve can be installed on trap directly.
You can find the product at https://www.encord.com.my/product/steam-trap